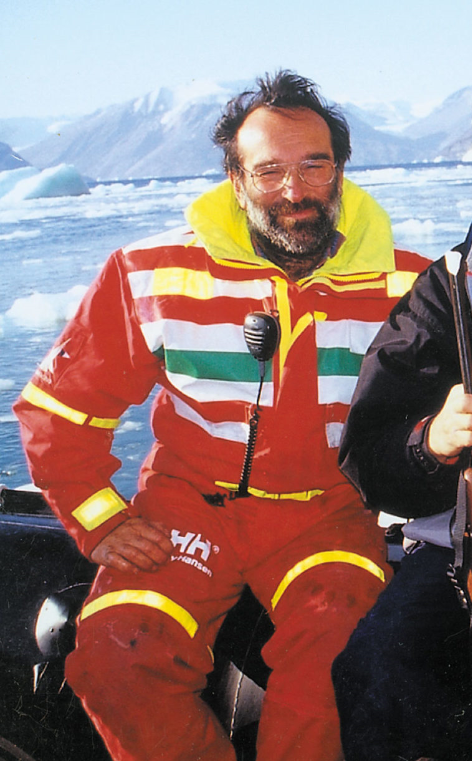 Polar expedition pioneers passionately sharing their scientific expertise with curious travelers
It all started in 1987 when Christian Kempf, visionary explorer and scientist, initiated the very first French expedition cruise in Antarctica with a little help from none other than the founder of the French Polar Expeditions (EPF), Paul-Emile Victor, an accomplished explorer himself. Multiply awarded for his subsequent expeditions to the Poles, author of 26 authoritative books on the subject, and founder of the Arctic Ecology Research Group (GREA), Christian decided to create Grands Espaces in 1998. He believes profoundly that there is no better motivation to protect and preserve the Poles than the sense of wonder inspired by first-hand experience.
Grands Espaces has been offering exclusive and pioneering polar expedition cruises aboard small ships and intimate yachts for over twenty successful years. Our team is devoted to sharing their scientific knowledge and deep passion for faraway destinations, allowing you to experience life-changing moments and further your awareness of man's impact on the environment.
While polar tourism has become increasingly popular, Grands Espaces has never lost sight of our initial goals: offering intimate, mindful, and thrilling trips to the ends of the world, thus making our passengers the ultimate ambassadors of its conservation.